Welcome to Action Chiropractic Clinic in
Santa Cruz, CA
What to Expect on the First Visit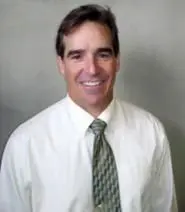 Santa Cruz chiropractor Ron Schmidt, DC is one of the best chiropractors in the Santa Cruz area specializing in chiropractic care and wellness. With over 30 years of experience, Dr. Ron Schmidt is a chiropractor committed to providing a higher quality of life through education and wellness. In 2003, Dr. Schmidt was awarded "Most Valuable Chiropractor" out of a group of 2000 chiropractors for the Western Region spanning from Utah to Hawaii, for providing the highest standard of care to the patients while giving back to the respective community.

MISSION STATEMENT
At our Santa Cruz chiropractic office we understand the importance of a warm, friendly, and supportive environment. It is also our belief that our patients deserve time to obtain a detailed understanding of their individual case. At Action Chiropractic we strive to accomplish this through a thorough consultation, objective diagnostic studies, and a detailed discussion of the results. By doing this we hope to empower our patients to make informed decisions towards their health goals. With education we hope to inspire our patients to be an active participant in their own well-being. At Action Chiropractic we use the most efficient and current chiropractic care to treat the entire person with a comprehensive and structured approach, enabling us to monitor an individual's progress, in achieving optimal health and wellness.
WEBSITE
To learn more about sports chiropractic feel free to browse around. To ask us any questions or to send us feedback please click on the "email us" link. To share any of the health information with friends, please use the "send to friend" link and begin the journey to wellness together.
MEMBERSHIP
To receive free wellness and health articles subscribe to our bi-weekly newsletter. If you are already a newsletter subscriber, please explore the member wellness section of our website for animated exercise videos, wellness articles, chiropractic resources, and health facts specifically targeted to your wellness needs and interests. "The Doctor of the future will give no medicine but will interest his patients in the care of the human frame, in diet and in the cause and prevention of disease." - Thomas Edison
Dr. Ron Schmidt
406-A Mission St. Santa Cruz, CA 95060
Santa Cruz Chiropractor | Action Chiropractic Clinic | (831) 426-0609